Jon is okay with installing a skirtboard, now that I have figured out how. I realized that skirtboards are pretty intricate: how to create a template, how to incorporate with baseboards nearby, what angle to cut boards for the transitions to the baseboards . . . My biggest problem is matching a stair skirt with the original baseboards in the home: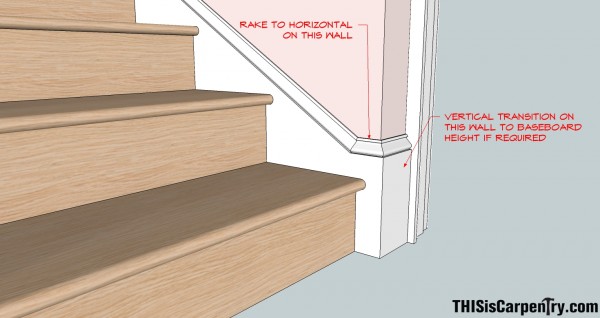 So remodelaholic had a great post about their stairs that solved my problem--baseboard installed at a diagonal with triangle pieces at each stair:
remodelaholic.com, "Filling the Gaps Stair Remodel"
Can you see how this could work?
Our stairs are so classic:
I think that giving them a skirt will be worthwhile:
We get carpet in the basement any day now!!