Fun surprises with our remodel . . .
1. The charming basement kitchen sink that we will be able to move into the new laundry room, similar to this: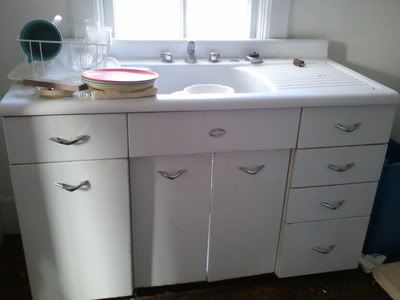 http://i16.photobucket.com/albums/b45/celticm00n/2012-02-06111410.jpg
2. The perfect spot for blogging once we added some inexpensive cabinets from the ReStore:
kitchen, in the middle of our remodel
3. The closets that we moved for very little money to make way for a mud room:
mud room, finished
4. The armoire I found at the thrift store for $18 that was the perfect size for our basement bathroom:
thrift store armoire, before I sanded and stained it
Such happy accidents--pleasant surprises.