The National Association of Home Builders has measured bathrooms as the more popular remodeling project over kitchens since 2009. But, according to remodelingmagazine.com, 2014 will push kitchens back into first place.
So what is big in the market right now for kitchens? In this series I've got TONS of information in a separate post each for cabinets, flooring, counters, lighting, and appliances.
simplicikey.com, 5 Tips for Kitchen Organization
But the floor plan is king! People want the kitchen to work for a crowd! Open. Open. Open. Central location. People want room for entertaining. In newly built homes and remodels, the kitchen is moving toward the center of the house.
theinspiredroom.net, The Kitchen Floor Plans
Also, neutral colors are staying big.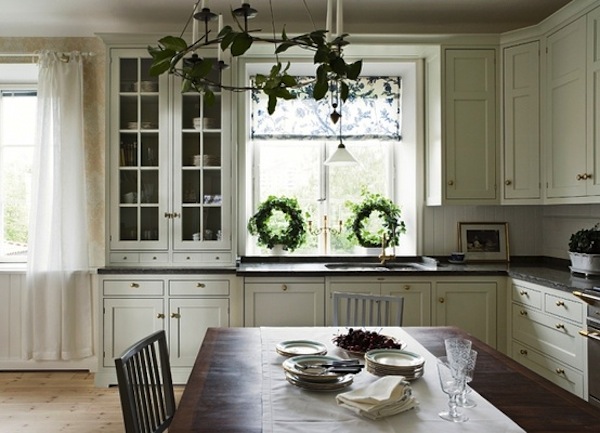 Kvanum.com
I've blogged
here
about how trendy kitchens can be, in a bad way. Be careful with trendy decisions--they can end up dating a kitchen. Nothing says "20 years ago" like golden oak cabinets!
Better to "tell the story" that your house tells. Meaning, if you have (for example) a ranch house, feel comfortable giving your kitchen a streamlined feel that the 50s and 60s were ready to embrace. Either way, many of us want to know what is hot right now, trendy or not. And in the next several posts, you will have tons of information on 2014 kitchen remodeling trends.